News
Free Democrats Party Elects New Leaders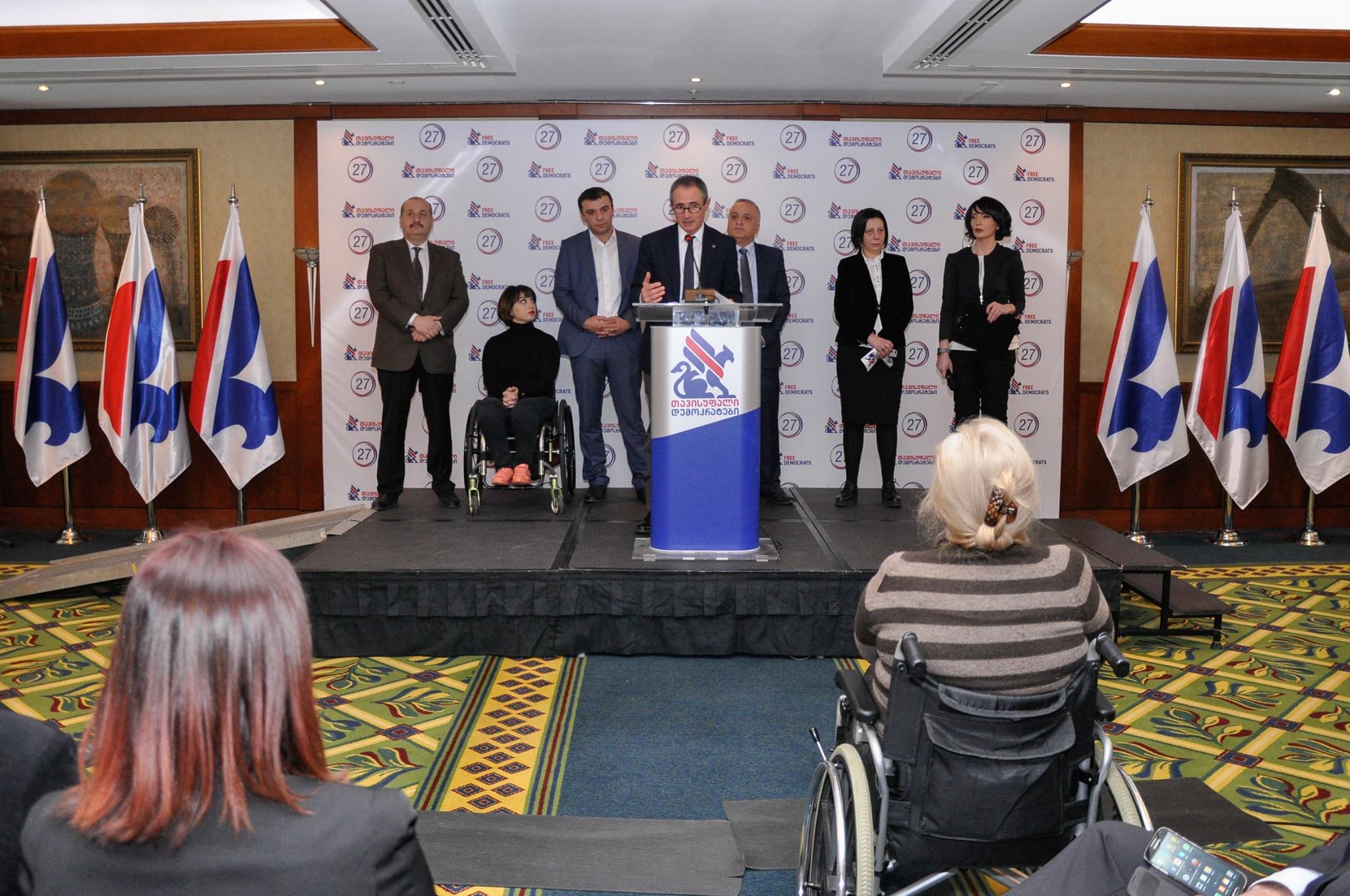 Shalva Shavgulidze addresses the Free Democrats congress, February 19, 2017. Photo: Free Democrats
The Free Democrats elected Shalva Shavgulidze to lead the governing board at their fifth congress on February 19.
The party congress comes four months after the 2016 Parliamentary Elections, where the Free Democrats garnered 4.63 percent of nationwide votes, falling just few thousand ballots behind the threshold. The failure prompted departure of several senior party officials, including its leader, former Defense Minister Irakli Alasania.
Over 360 delegates, who arrived from various regions of Georgia to attend the congress, supported Shalva Shavgulidze's candidacy as the party's new chairman.
Shalva Shavgulidze, former lawyer, who has handled several high-profile cases in Georgia, was elected in the parliament through Georgian Dream – Democratic Georgia (GDDG) in 2012 of which Free Democrats were a junior coalition partner. Shavgulidze quit GDDG and joined the Free Democrats in 2014.
"The party platform and its course of action have not changed with the election of the new chairman and [the governing] board members," Shavgulidze told reporters after the congress.
"We continue to be the party of liberal values. We believe that human rights and freedoms should be the state's main concern. We believe that the most practical opportunity to transform Georgia into a democratic and legal state is the Euro-Atlantic integration," Shavgulidze added.
Tamar Kekenadze, who was approved as the party's general secretary, told the party members that the Free Democrats will continue to pursue their political objectives. "We will fight until we reach the goals we have set eight years ago: we, the Free Democrats, would like to see Georgia in the Euro-Atlantic space, our country united, and wellbeing of each of the citizens guaranteed and the liberties and security protected," Kekenadze stated.
Nino Goguadze, former MP who will serve as the political secretary, addressed the participants as well.
"Our goal will be to build a state that guarantees freedom, democracy and wellbeing. Freedom is best protected by democracy and democracy is best reasoned by freedom. Therefore, our political goal, will be to free individuals from fear, self-interest and poverty," she said.
The following persons were elected as members of the party's board: former MPs Shalva Shavgulidze and Nino Goguadze, as well as Tamar Kekenadze, Devi Tabidze, Tinatin Revazashvili, Emzar Kakulia and Vakhtang Mchedlidze.
Former party leader, Irakli Alasania who attended the congress, announced his decision to pursue "business activities" in the United States. He pledged to remain the member of Free Democrats.
This post is also available in: ქართული (Georgian) Русский (Russian)