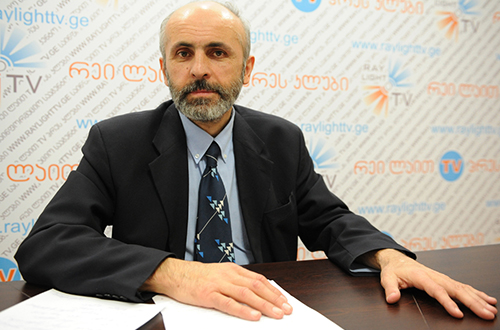 Photo: Eana Korbezashvili
Mikheil-Gela Saluashvili, 55, is leader of "Union for Restoration of Justice – Voice of the Nation: the Lord is Our Truth".
He advocates for Georgia's neutrality in the international affairs and turning Orthodox Christianity into the state religion.
Saluashvili says that since 1990s his party was guided by the goal of offering political forces in Georgia "an action plan based on Bible".
He says that his party was "informed by Biblical signs" that time has come for the party to become more active and decided to run for president.